Web Design Concepting for Cosmetic Surgery Practice
Tying together a complete branded experience for a cosmetic surgery practice, including web design, internet marketing, video content, event promotion and print.
PROJECT 9: In a 2-week series of new work to celebrate surpassing 10,000 views on Behance. 
A COMPREHENSIVE,  BRANDED EXPERIENCE:
The Galery of Cosmetic Surgery is a comprehensive design client for Pinpoint. We handle all aspects of their visual brand representation in the community. Although their website is currently in development, the following concepting represents the way a true branded web design project should come together to support all layers of patient communication (both online and traditional). It's paramount to have stellar usability, content and SEO---BUT these essentials must happen under the umbrella of a "total branded patient experience" to be truly successful.

HOME PAGE IN DRILL DOWN DETAIL
Rotating banners support key lines of business
and primary search criteria
Connection options made easy
"What's Hot" updateable section ties to what's trending within the practice and is supported
by relevant promotions, events, publications, programs and video content.
(a proprietary procedure, supported in print materials)
(supported by video testimonial, event and promotion)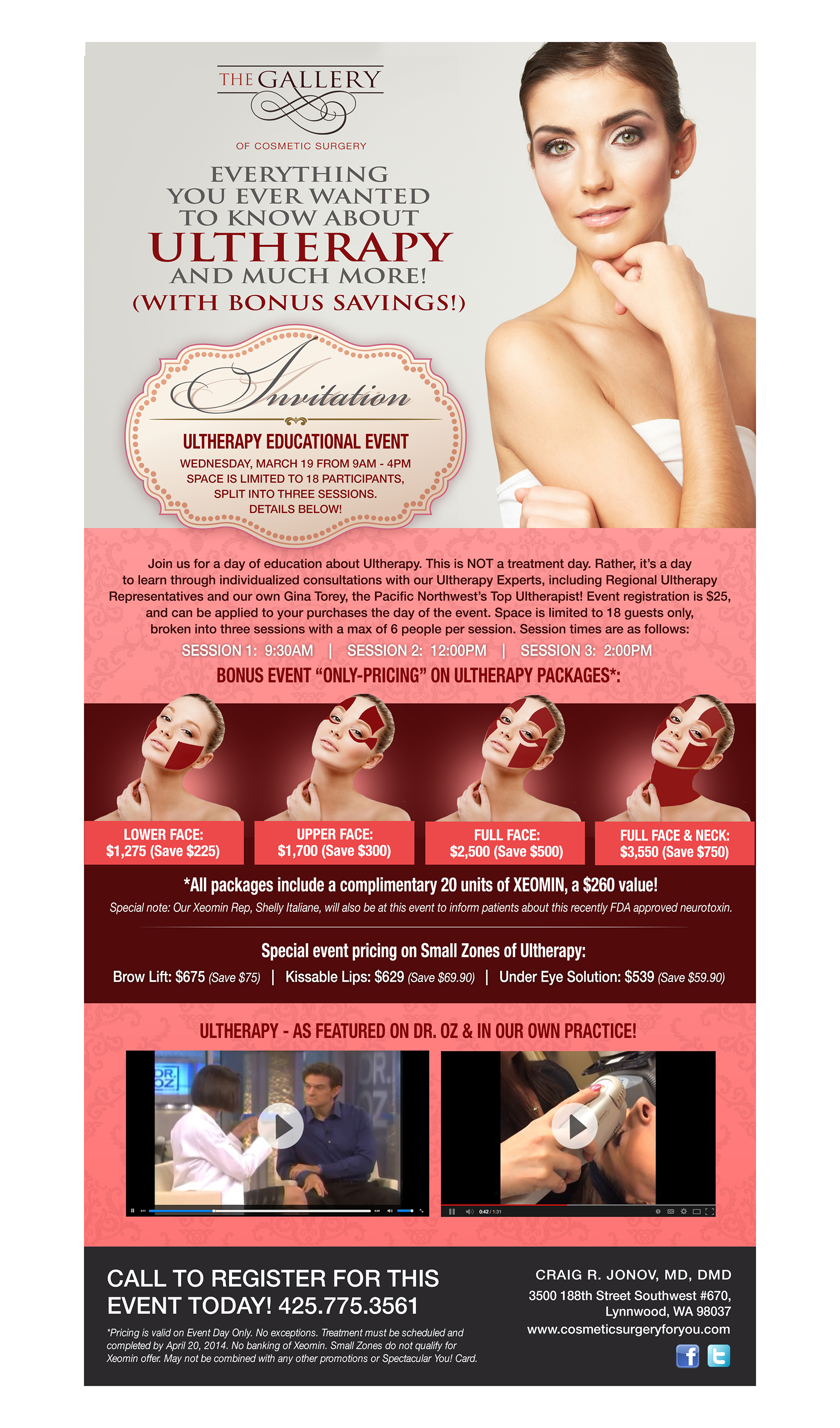 (supported with video content, promotion and a cross tie to loyalty program)
FEATURED: PATIENT LOYALTY REWARDS PROGRAM
(Supported EVERYWHERE, in print, online, in-office and at POP)
FEATURED: INTERACTIVE PUBLICATION DOWNLOADS TO SUPPORT SURGICAL GOALS
PATIENT REVIEWS TIED TO REAL PATIENT PHOTOGRAPHY AND VIDEO CONTENT

CREATIVE DETAILS TO SUPPORT OVERAL BRAND
(ie: photo moves through frame as site is scrolled.)
DON'T FORGET ABOUT YOUR INTERNAL AUDIENCE
(staff need to be reminded of the brand by creating tools and events
to build brand awareness and stewardship)