Specializing Creative to Distinguish the Surgeon
Design a multi-part campaign for two partnering Cosmetic Surgeons to promote different aesthetic specialties.
I recently designed and wrote this project in partnership with Strategic Edge Partners for their very progressive Cosmetic Surgery client in Chattanooga, GA.
This practice has the very common issue of having two leading surgeons who specialize and want to become known for two very different areas of aesthetic surgery.
Dr. Chad Deal loves Mommy Makeovers and wants to become the "go to" surgeon for Moms in his area.
His partner, Dr. Carey Neace is known for his outstanding surgical outcomes of the face. He wants to create a niche to find patients who are looking to undergo facial cosmetic revisions in the upcoming year.
We created two campaigns to run a month apart. Once campaign for each doc. The campaigns are both supported by social media/Facebook, highly creative print ads, and large format billboards. 
Connecting with patients---multi-channel---with the same message--can lead to raised awareness and conversions.
Here are portions of each campaign.
"MOMMY MAKEOVER" PRINT AD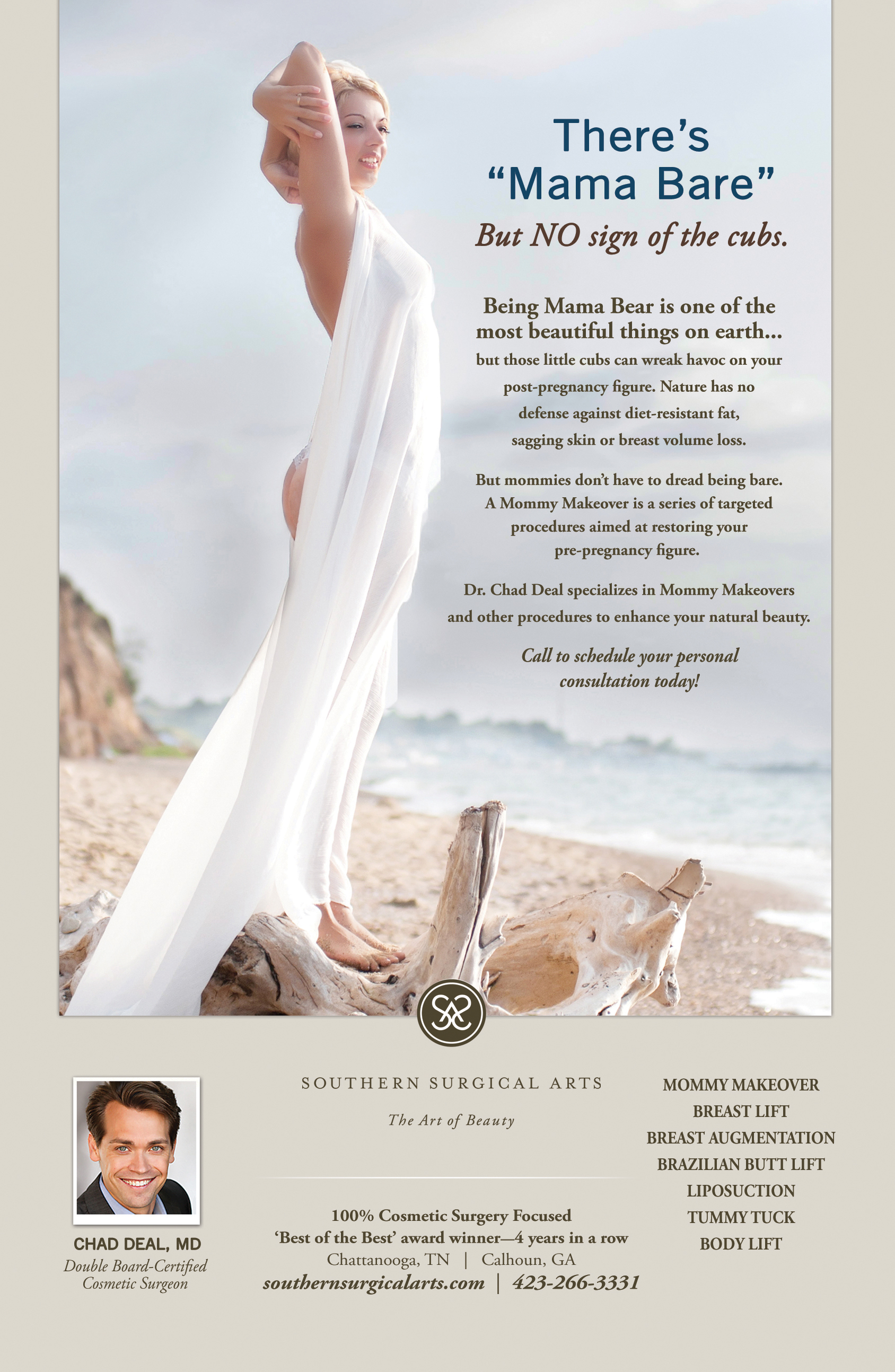 "FACIAL SURGERY" PRINT AD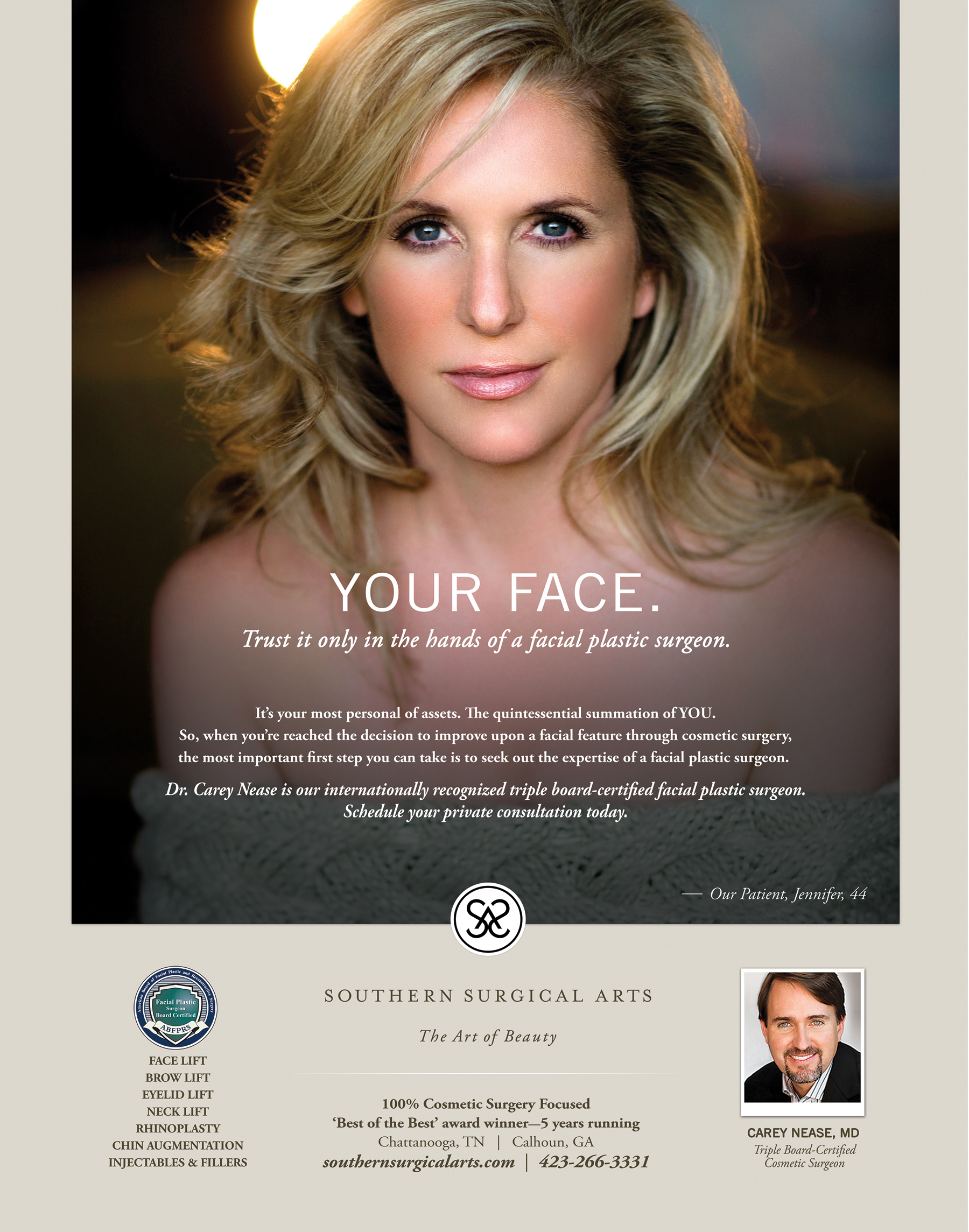 "FACIAL SURGERY" FACEBOOK COVER