Sante GLOW Patient Loyalty Program
NEW Patient Loyalty Program for Sante Medical strategically centered around the Sciton Halo Laser platform.
Here's another new Loyalty program recently launched by Pinpoint. I love this program for it's UNIQUE set up. It centers around a service---Sciton's HALO laser---and then features complimentary services and treatments around the core offering.
The result is great looking skin and facial rejuvenation at an affordable price, which should lead to some very happy and loyal patients. Sante has a large aesthetic medical facility in Calgary as well as five leading luxury spas across British Columbia. We helped the practice name the program, developed the logo, and all the deliverables that go along with launching this program to patients. Below is a sampling of the work that's been created for the Sante GLOW Program.
PRELIMINARY CARD / LOGO CONCEPTS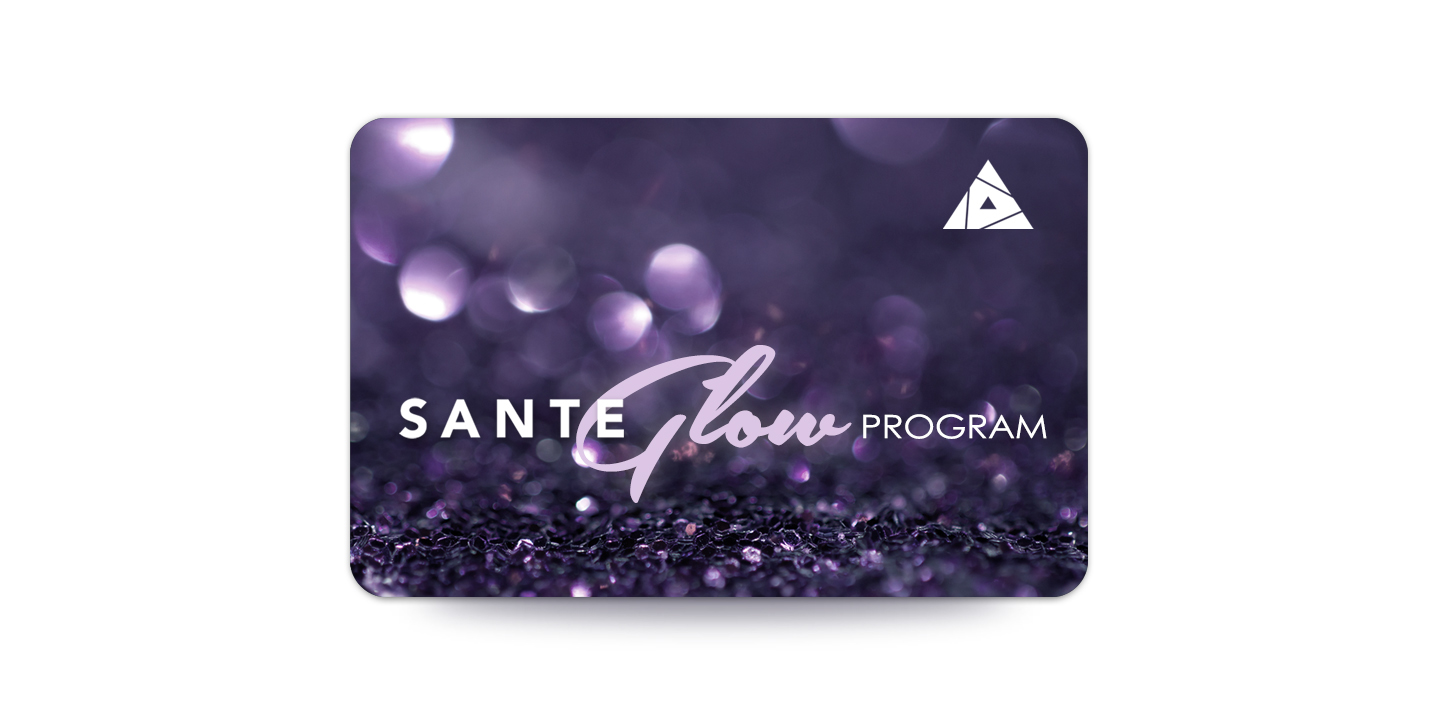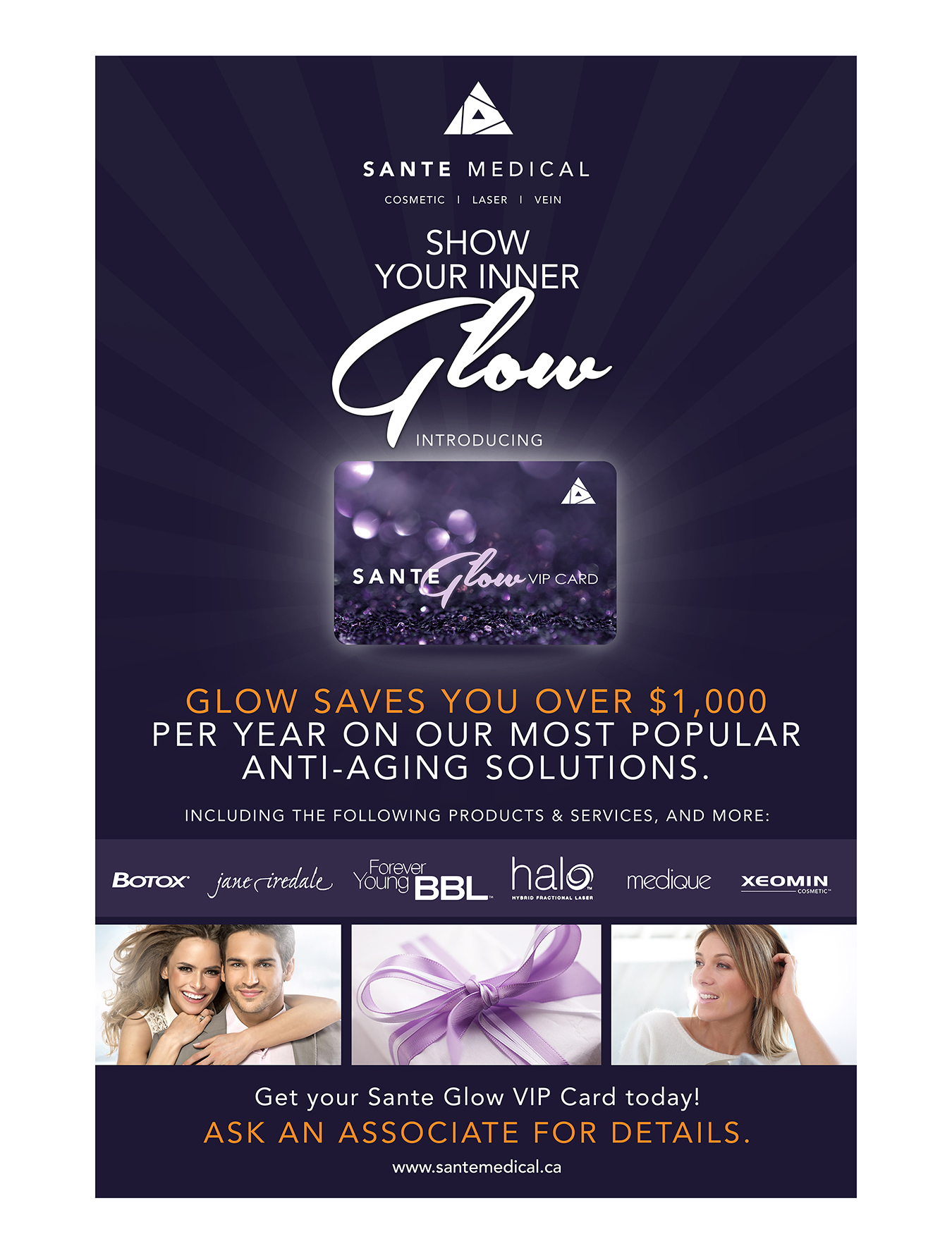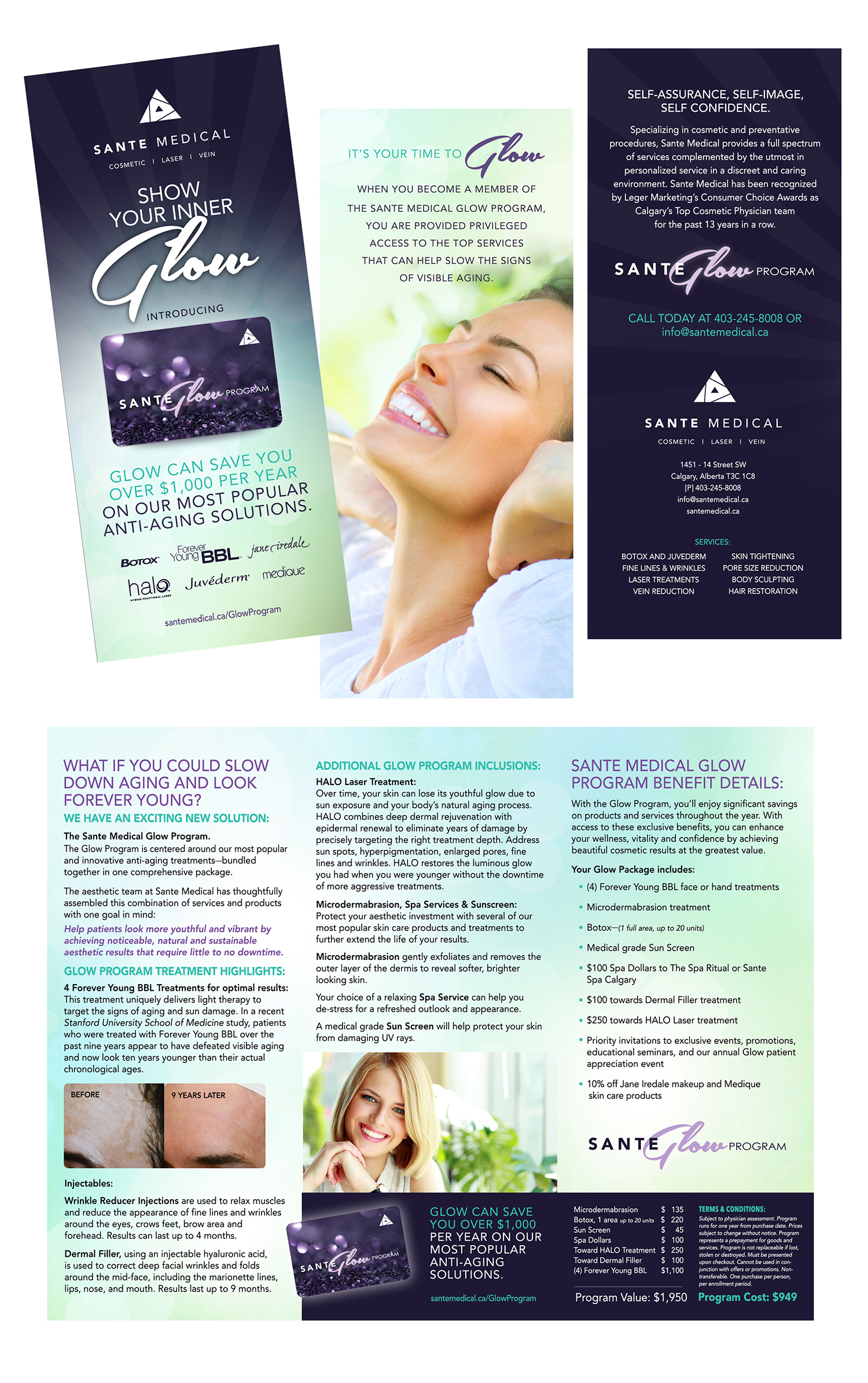 WELCOME PACKAGING FOR CARD AND VOUCHERS
INDIVIDUAL VOUCHERS FOR REDEMPTION
WEB PAGE BUILD OUT FOR PROGRAM