Retail Skin Care Shopping Site / Design Direction
Skin Care Product Shopping Site gets a "reskinning" to align it with the overall practice brand.
Pinpoint helped Dr. Bucky's practice and their web developer to reskin their newly launched skin care shopping site to bring it online with their brand. The project included developing the messaging and graphics for four home page sliders, along with three buttons leading visitors into video content, shopping menu and new proprietary product information. Collaboration between developers and brand designers can make a big change for a small investment. The results are below. In addition, we created the launch blast to announce the new site to patients.
BEFORE: ORIGINAL UNSKINNED SITE ARCHITECTURE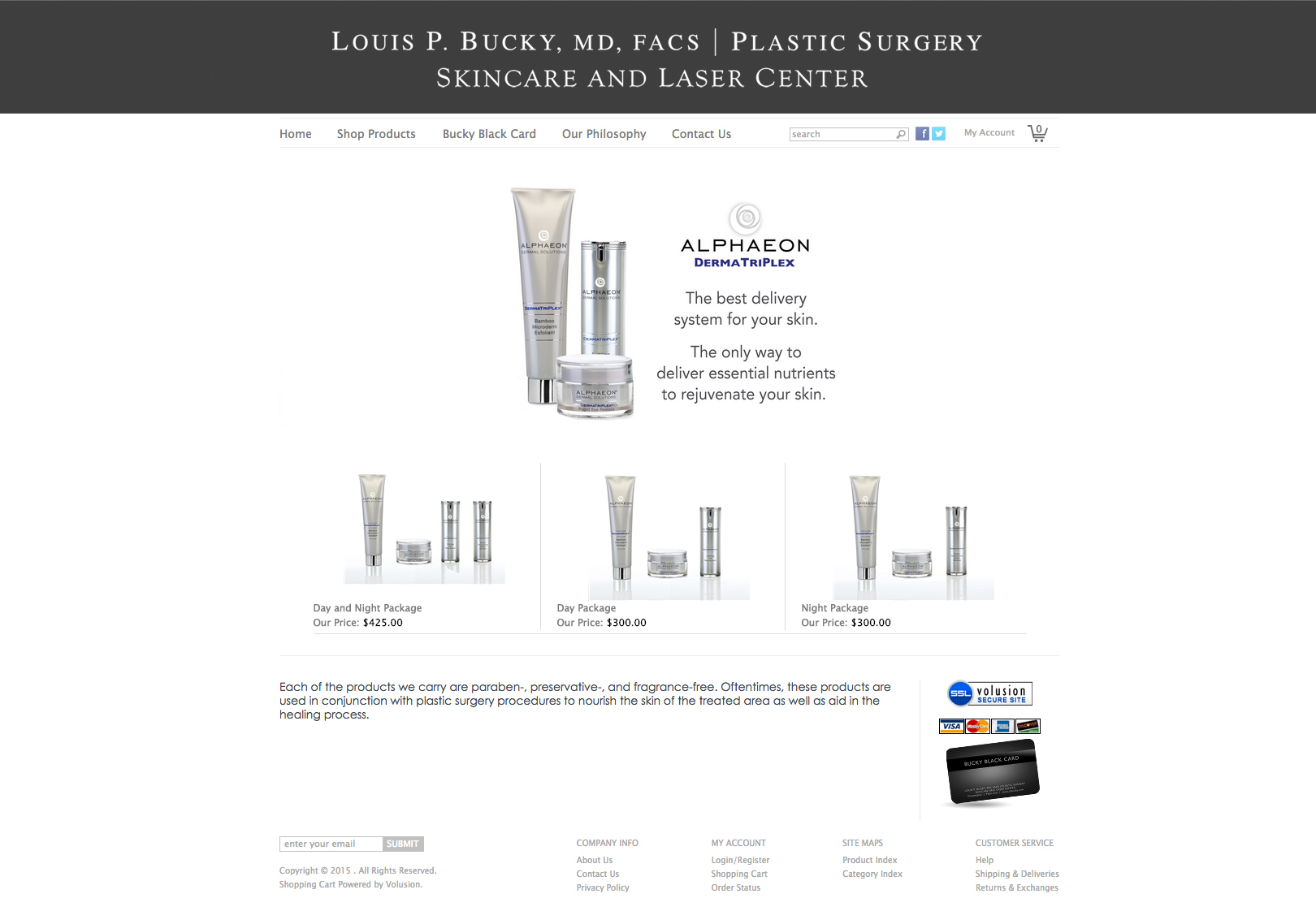 AFTER: BRANDED SLIDERS AND BUTTONS WITH CORE MESSAGING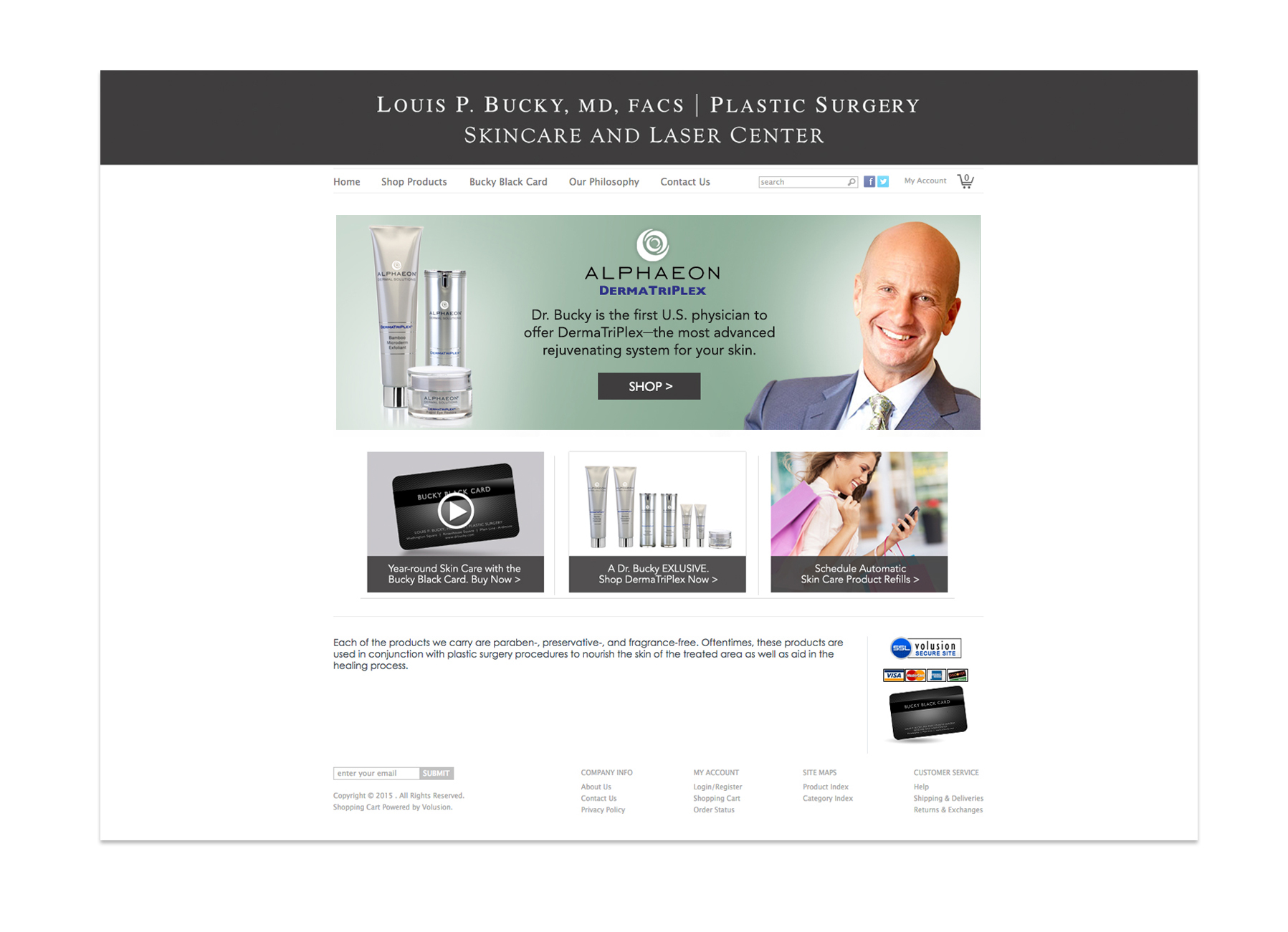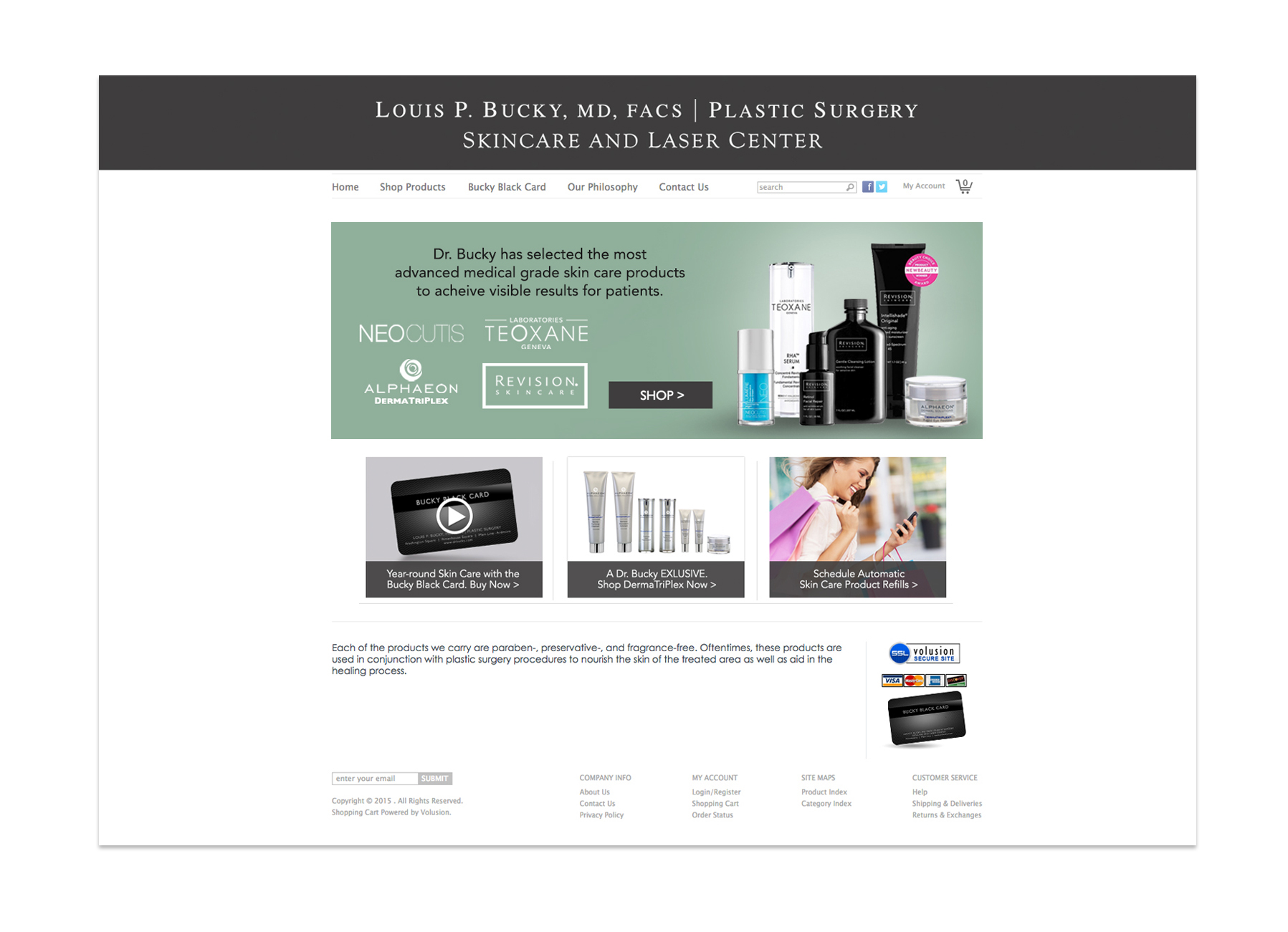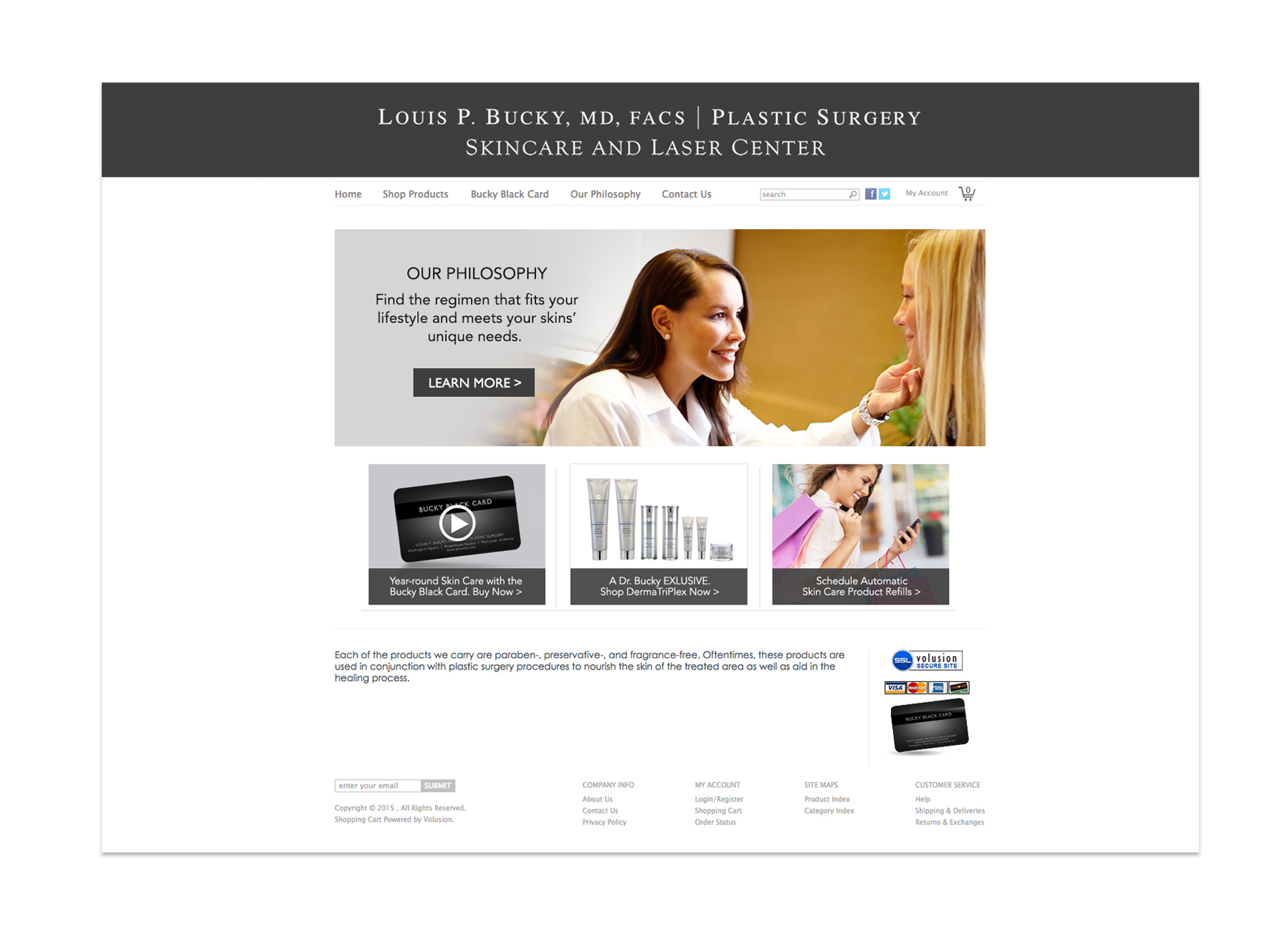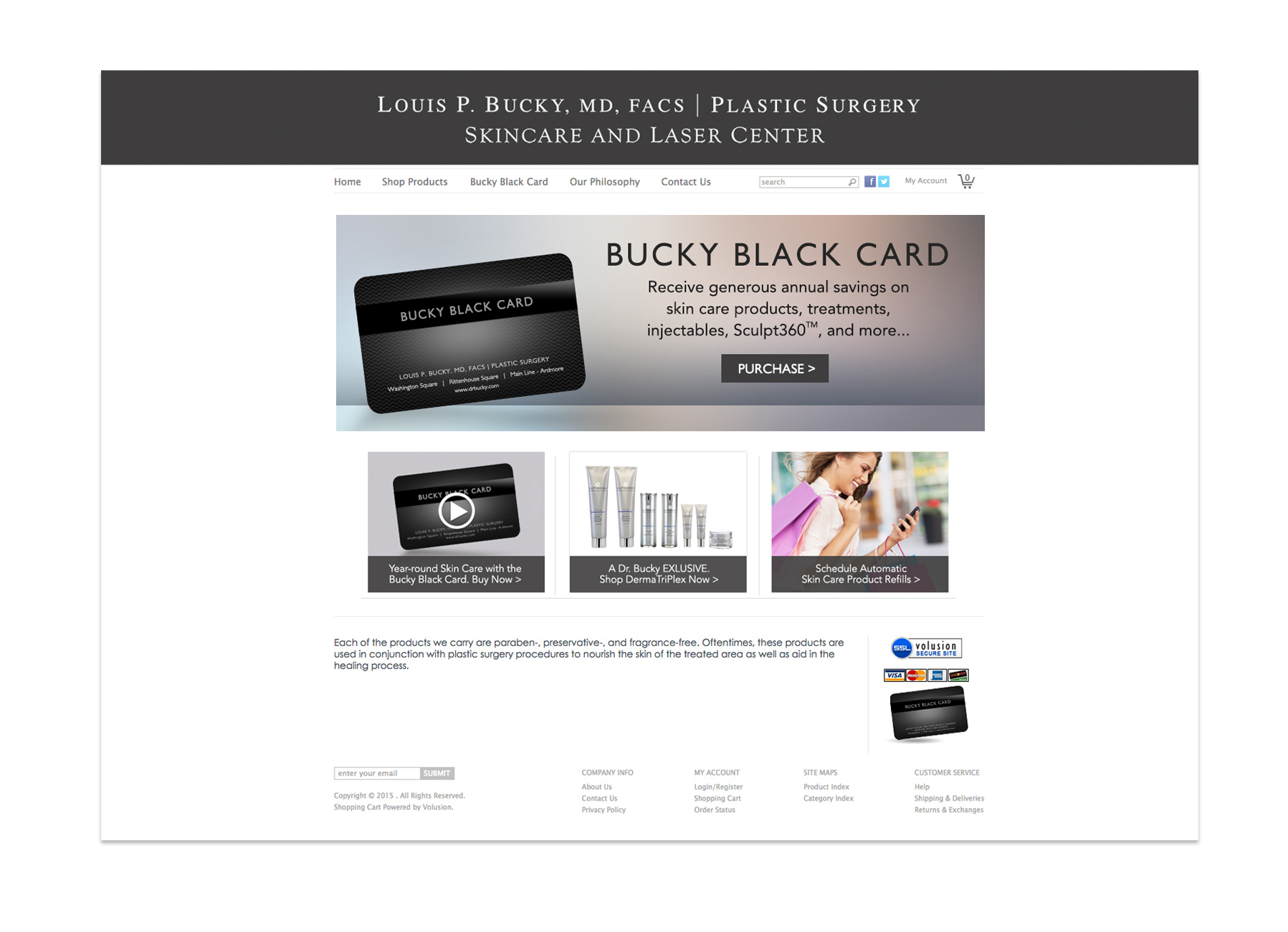 AWARENESS EBLAST ANNOUNCING NEW SHOPPING SITE TO PATIENTS