Radiology Practice Marketing/Branding
Maintaining an organized and consistent brand approach with multiple facilities, services sites and patient offerings.
PROJECT 8: In a 2-week series of new work to celebrate surpassing 10,000 views on Behance. 
COMPLEX, MULTI-SITE PRACTICE BRANDING:
Vantage has been a client for over a decade. I've shared their rebrand work here on Behance, but here are some recent projects I think are worth note as we've continued to build out the brand this year. With 10 services sites spread across 3 hospital systems and free standing clinics, plus a thriving vein clinic--there's a ton of marketing activity that needs to be consistently branded to the Professional Service Corporation and each individual entity. Here are some recent projects from several sites...
VANTAGE PROFESSIONAL SERVICE CORPORATION MARKETING
Corporate Sponsorship Cycling Jerseys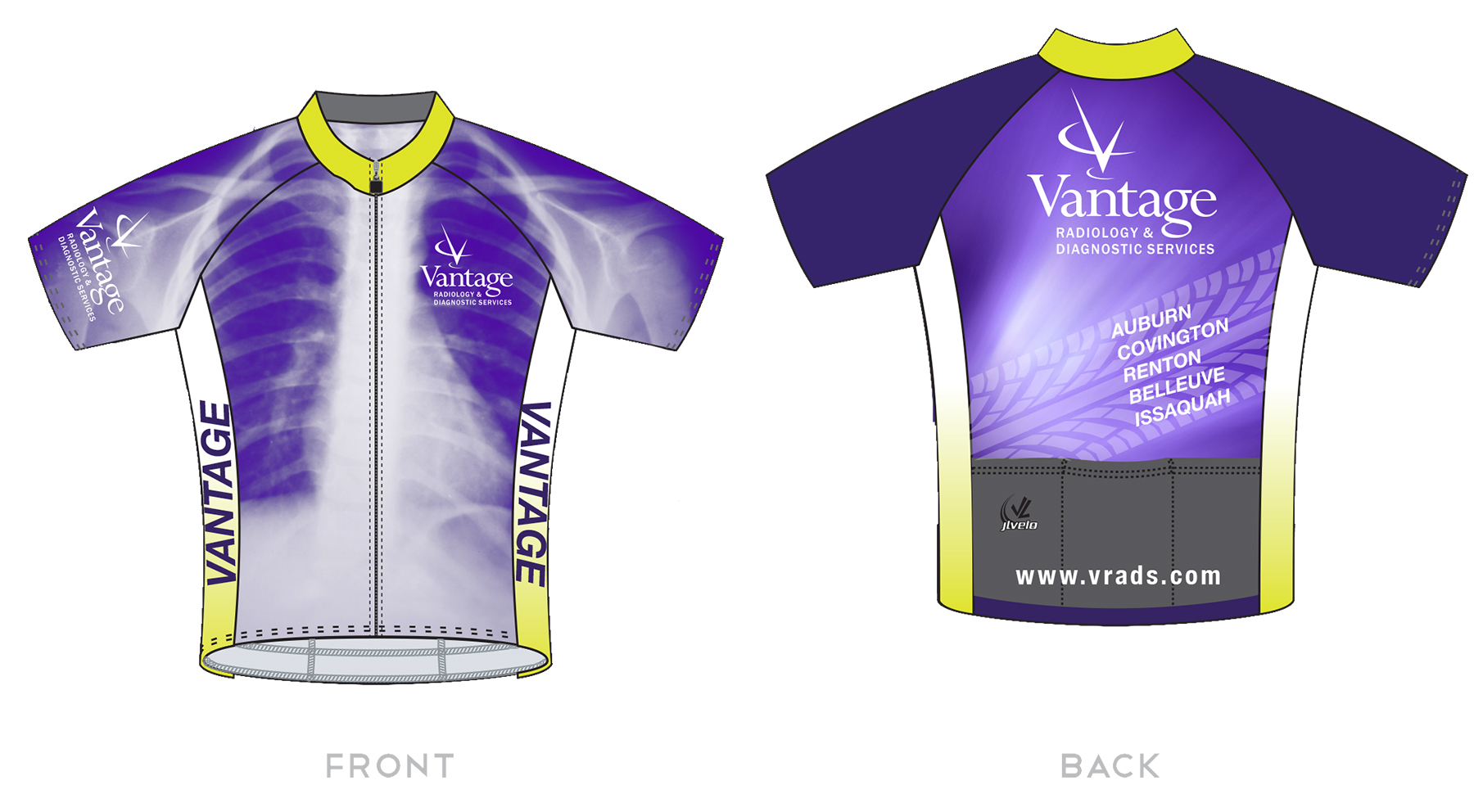 Posters, Flyers & eBlasts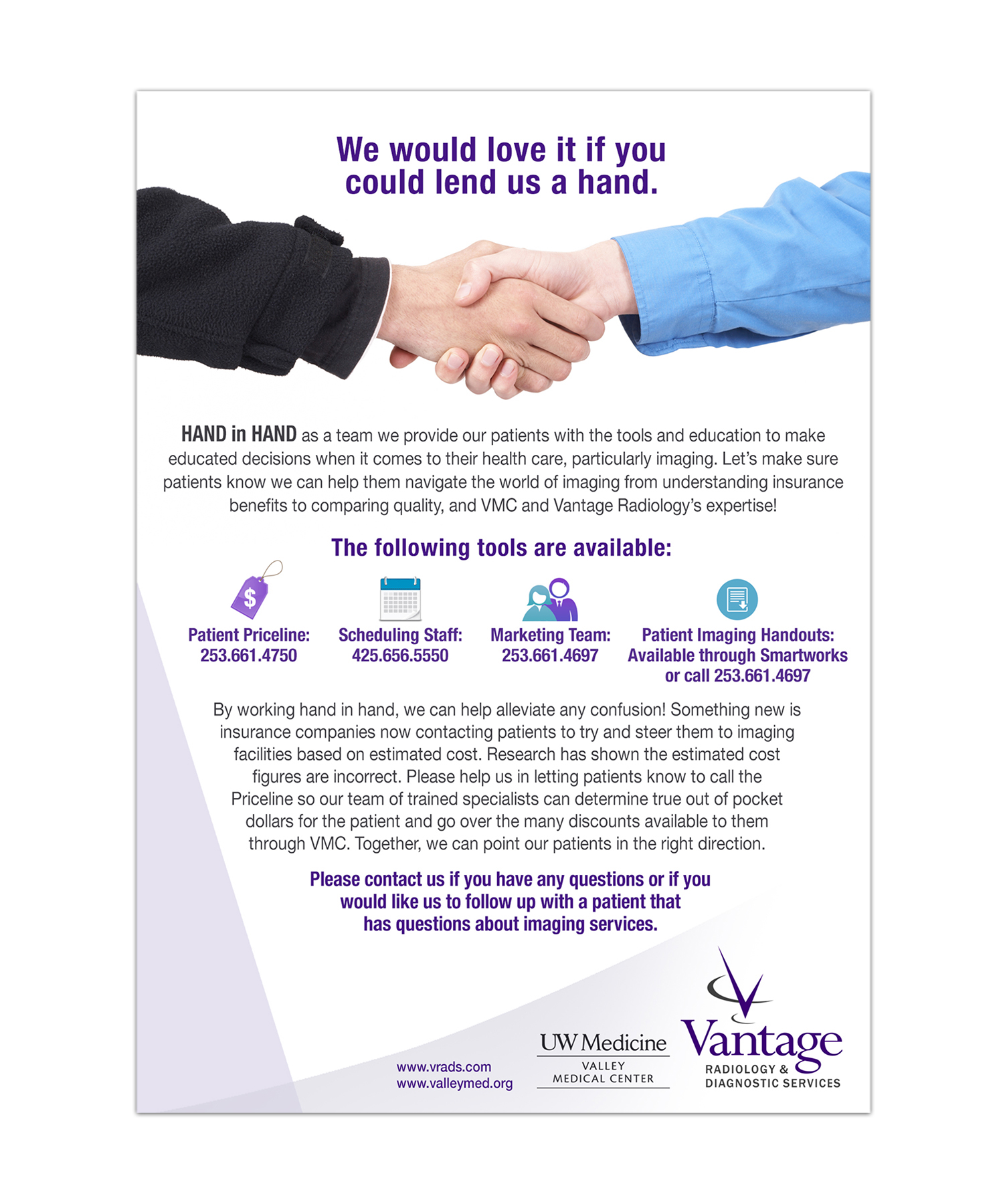 VARIETY OF SERVICE SITE MARKETING
Seasonal Equipment Upgrade Flyers
Policy Updates and Patient Focused Materials
MEDICAL AND AESTHETIC VEIN TREATMENT CENTER MATERIALS & PROMOTIONS
THEMATIC AND EVENT ORIENTED MARKETING