Microneedling Facebook Campaign
Execute an integrated Facebook and in-office marketing campaign to help drive incremental MD Pen micro-needling treatments.
PROJECT 5: In a 2-week series of new work to celebrate surpassing 10,000 views on Behance. 
We've recently worked with Total Body Contouring & MD Pen, active and energetic providers of the MD Pen Microneedling device. One of our first projects was to help them execute a terrific idea they had for a Facebook Campaign. Pinpoint developed the design and content for the campaign by working closely with the company under a very short leadtime.
The program was designed to drive patients to the MD Pen Facebook page to post a day-after "glow" selfie
after their MD Pen treatment. They were rewarded with a $25 off coupon for their next treatment by doing so.
The partnering practice was rewarded with a repeat appointment, and a free replacement needle. 
Touchpoints included a "day after reminder" eblast template practices could email to qualifying patients, the MD Pen Facebook cover image, printable coupons the office could distribute to patients, and Facebook bounce-back coupon series. In addition, we provided the design and content for a PowerPoint presentation to help MD Pen explain the program to particiaping physicians and practices.
PRINTED CERTIFICATE FOR DISTRIBUTION AFTER QUALIFYING TREATMENT
DAY AFTER REMINDER EBLAST TEMPLATE & FACEBOOK FLYER
MD PEN FACEBOOK COVER IMAGE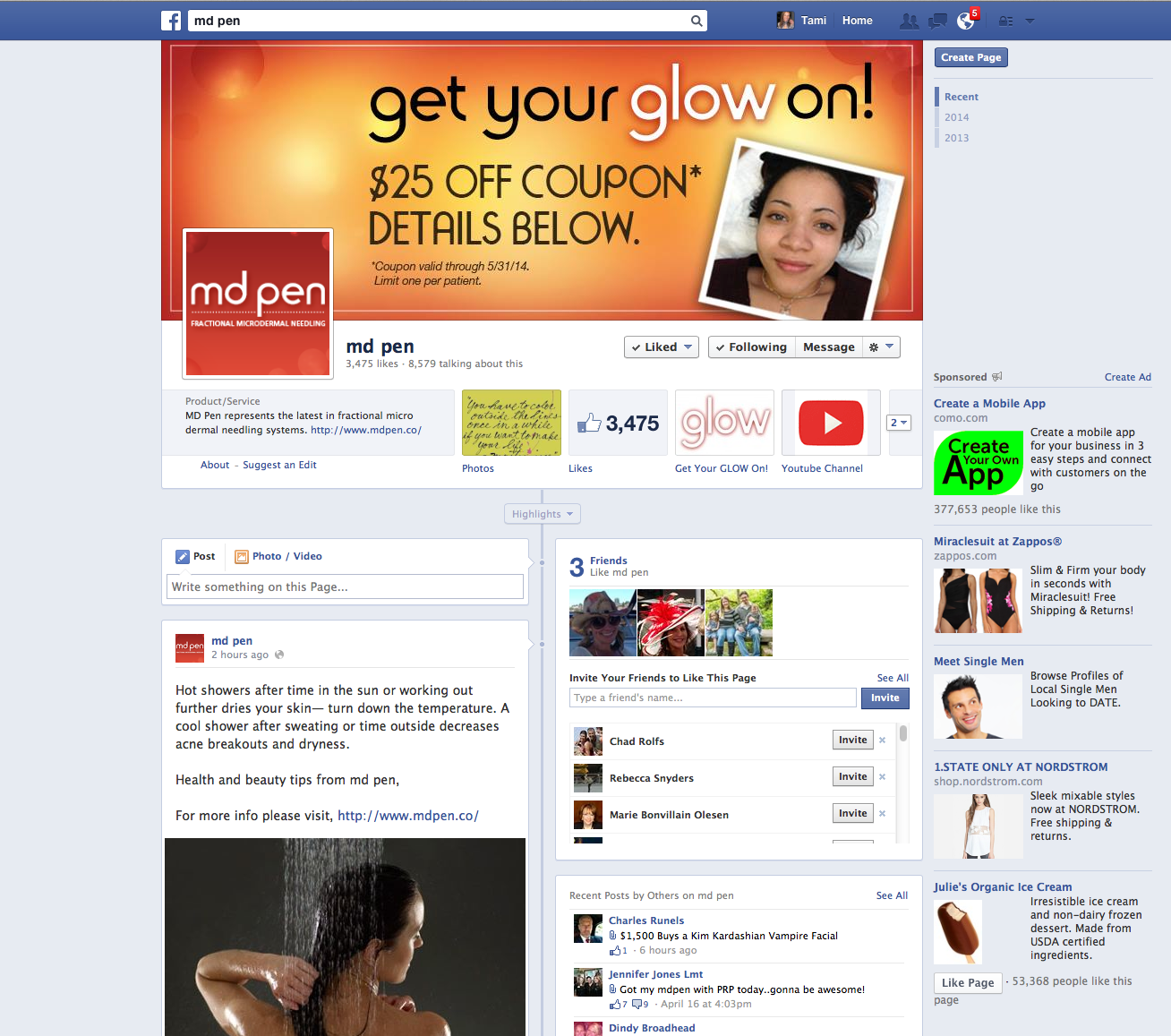 FACEBOOK BOUNCEBACK COUPON SERIES