MDPen Skincare Product Promotion
Helping MDPen create a branding, messaging and design strategy to launch their new skin care line to both physicians and patient.
Pinpoint worked with MDPen, one of the leaders of micro-needling technology, to promote their new line of Skin Care retail products to enhance Micro-needling results. This promotion was two part--a component to introduce the new skin care line to physicians--along with a "retail" promotion to launch the line to patients. Both sides of the promotion required creative, messaging and design strategy. The patient promotion required POP displays (counter cards, brochures and 3D retail displays). Below are some of the preliminary creative/design options the client reviewed, plus the final Physician Flyer,
Patient Brochure, Retail Counter Card and 3D POP the client selected to move forward with. 
FINAL SELECTED 3D POP DISPLAY
FINAL SELECTED RETAIL COUNTER CARD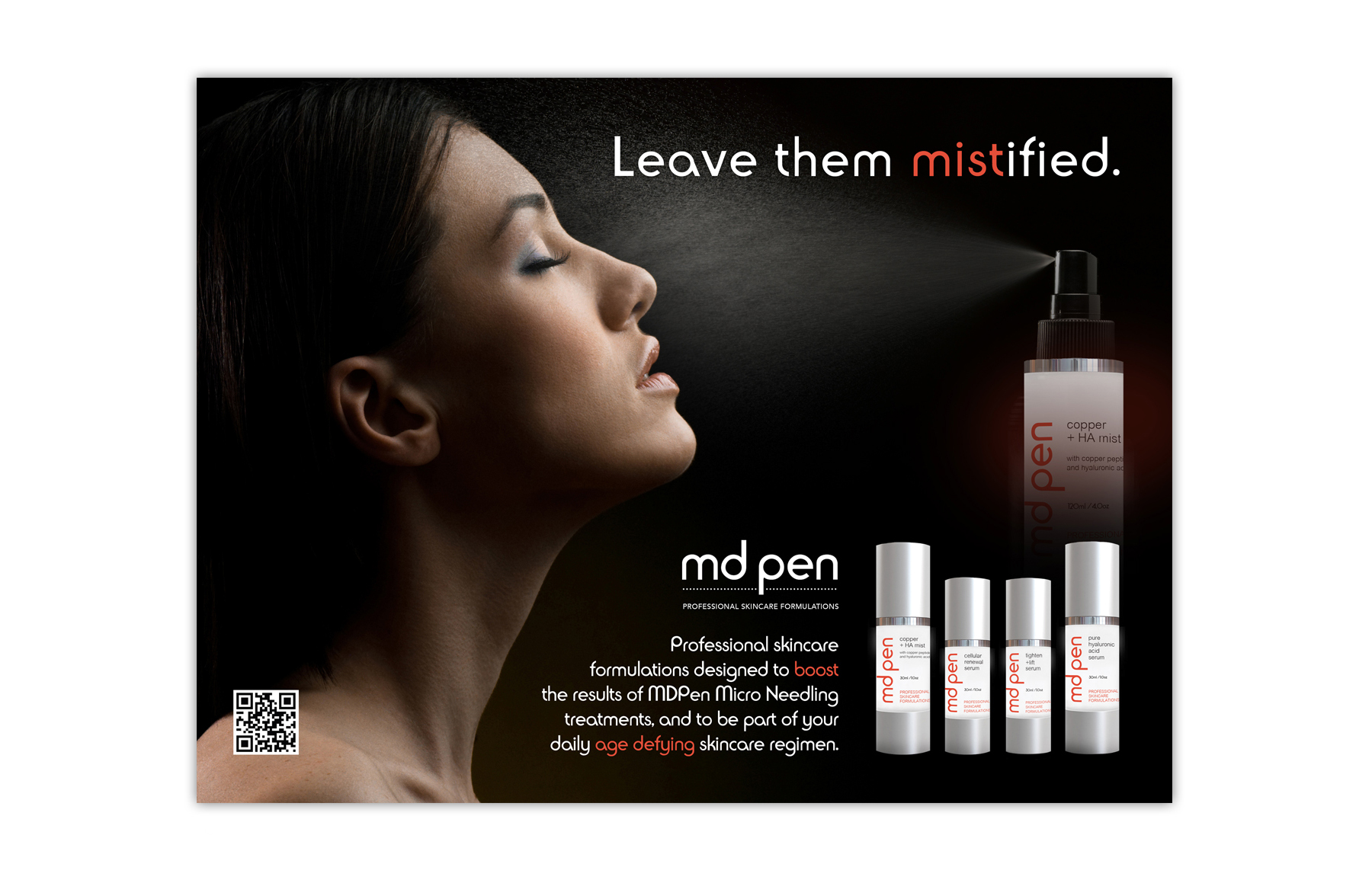 THREE PRELIMIARY CREATIVE / MESSAGING CONCEPTS (not selected)