LifeStyle Chiropractice & Wellness Center Branding
Refresh and Reposition a mature brand through all patient touch points.
PROJECT 2: In a 2-week series of new work to celebrate surpassing 10,000 views on Behance. 
This is the first Chiropractic practice I've worked with. I'm loving the new challenge! It helps when you're working with a class act. The branding work you see here is in an effort to migrate LifeStyle from a being limited to Chiro only, since they do so much more (massage, rehabilitation, nutrition). In a very tight-knit, family-based, fitness minded Seattle community where they've been established for over a decade, we are repositioning them into a Chiropractic & Wellness Center. With this comes the need for a logo refresh, all new collateral, and a new website (still in the works). Below are some of the new efforts...
(w/ addition of "Wellness Center")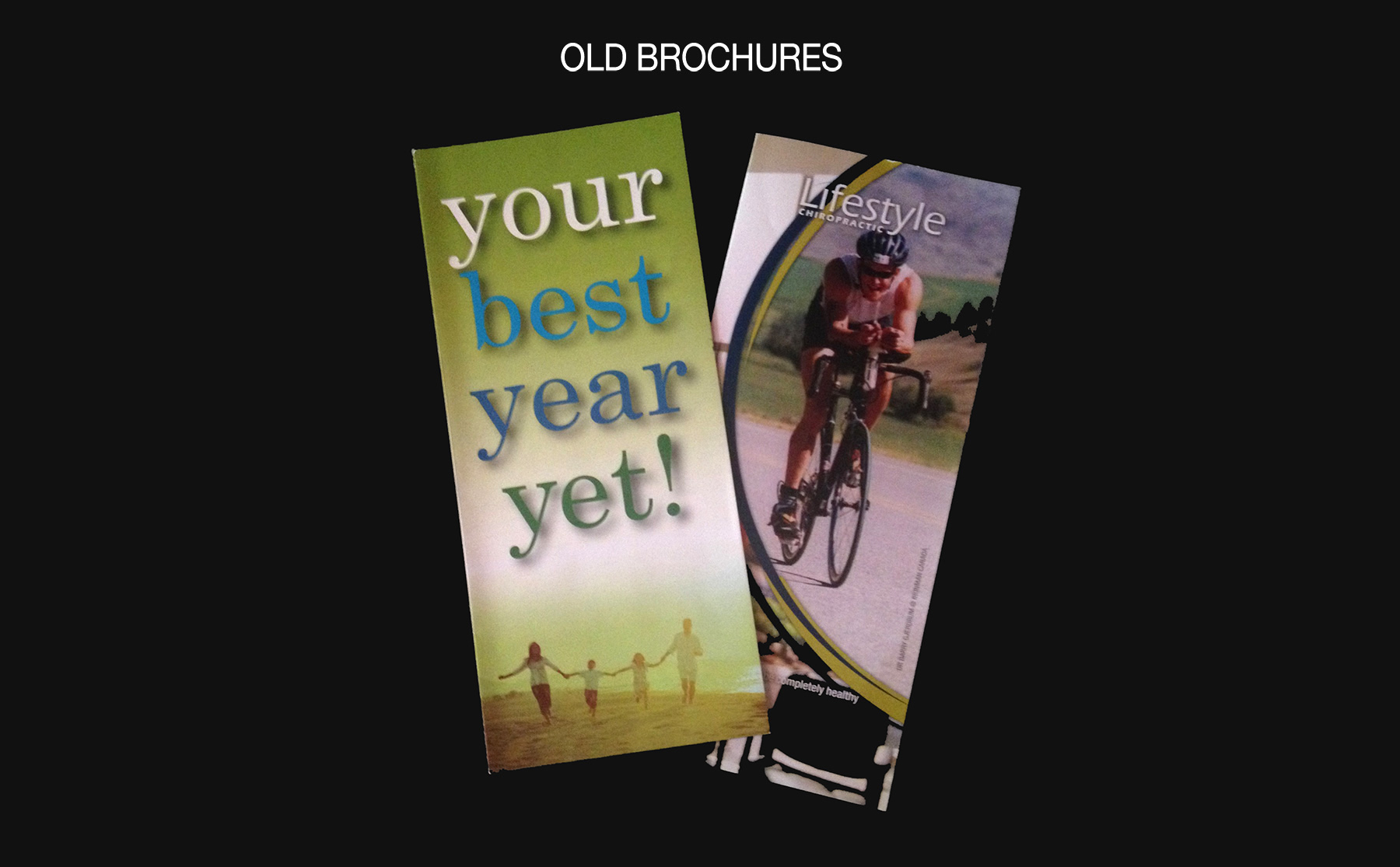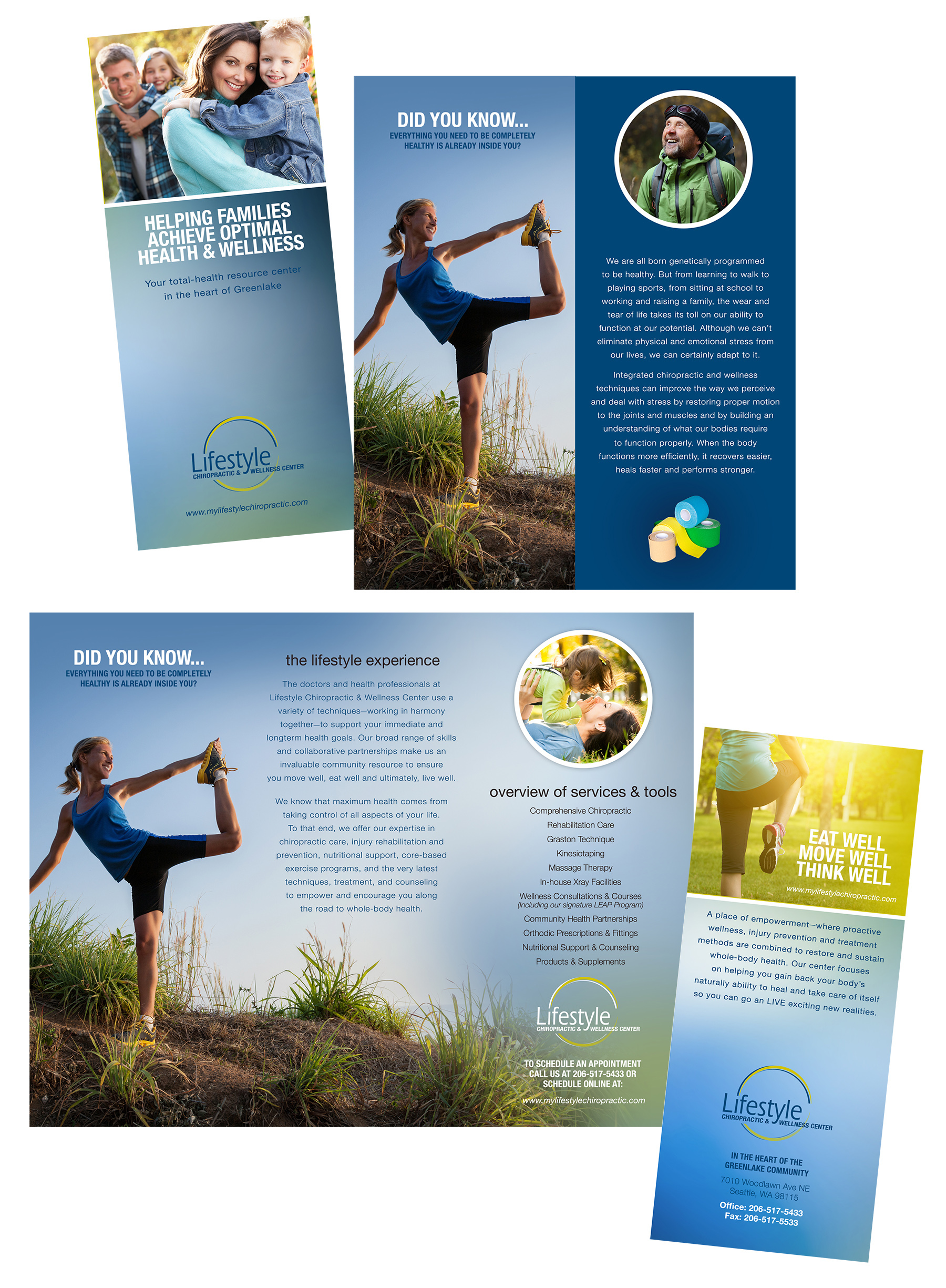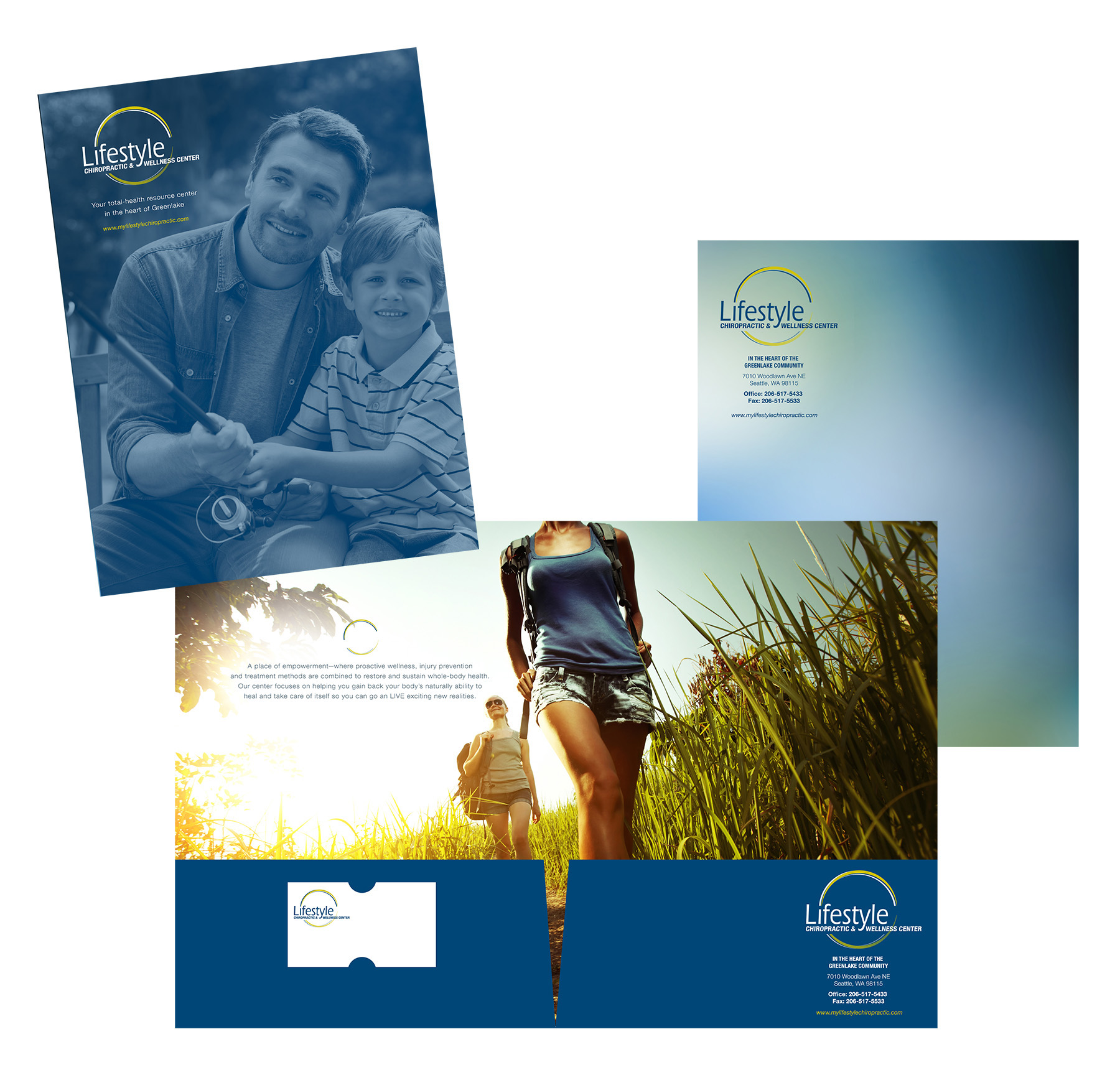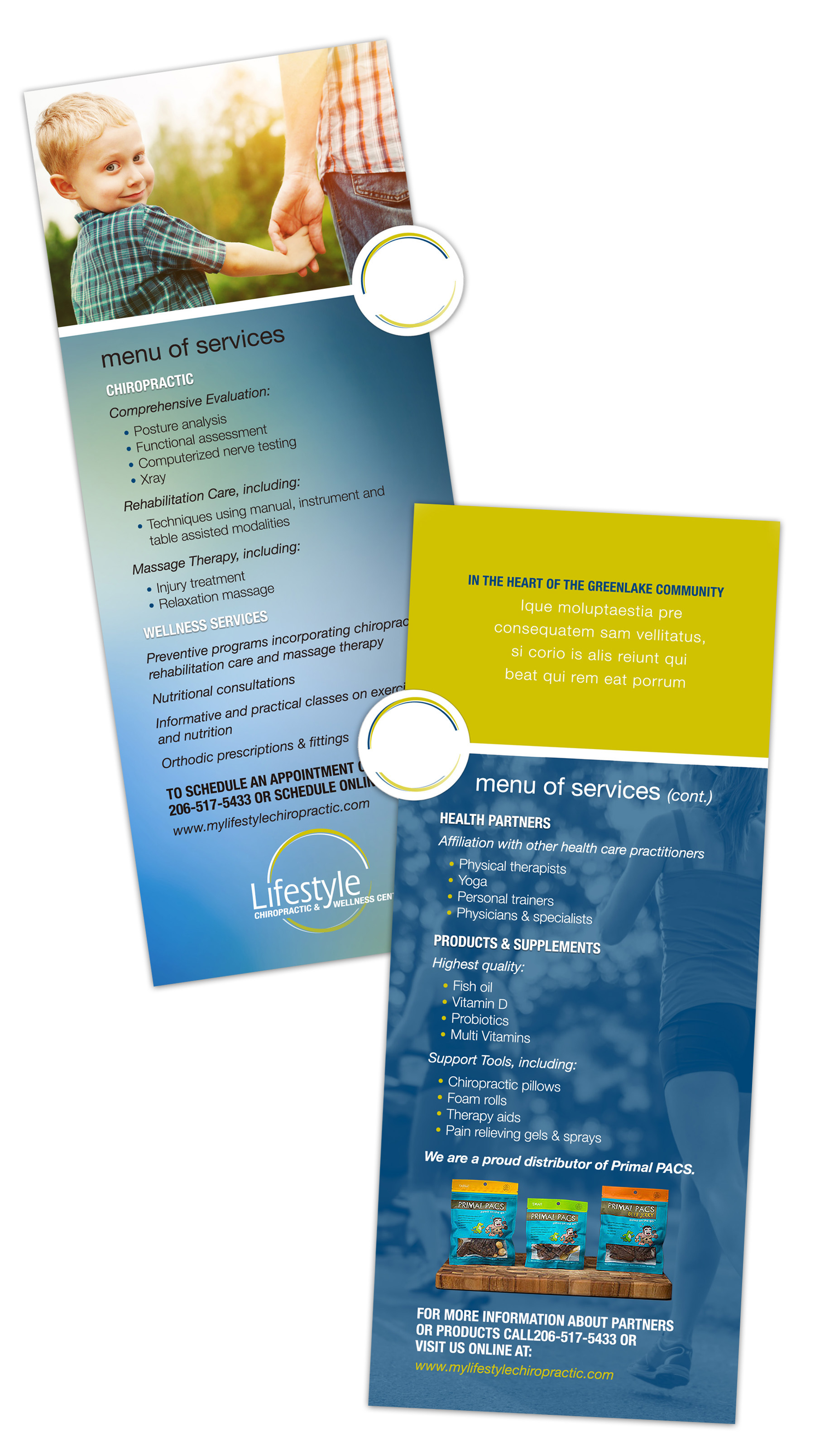 VARIETY OF GIFT CERTIFICATES